I like to put the spotlight on individual single moms from time to time. Today I want to share the story of another Angela. Please take a moment to read and support single mom Angela K. She is the single parent – autistic child. Help for single moms seems harder and harder to come by.
 Single Parent – Autistic Child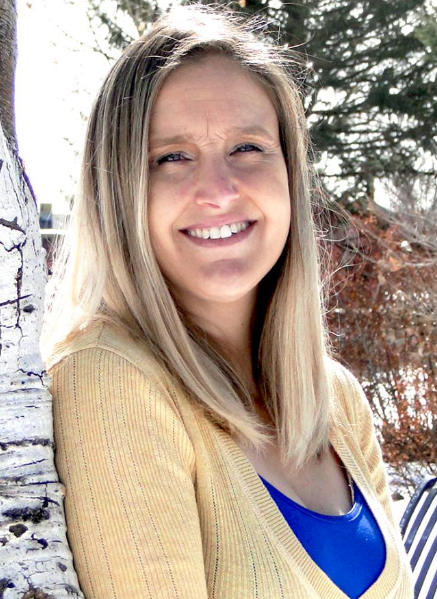 Hello, my name is Angela.  I want to thank you for taking the time to read this.
My childhood was a rough one.  I was born and raised in California, but I have been a Colorado resident since May 2002.  I grew up in a divorced family mainly raised by my mother.  She lived the life as a cocaine user and dealer.  I sadly have had numerous things happen to me by men that should not have happened.
I basically raised myself.  When I was 21 I gave a little girl up for adoption.  Such a wonderful experience.  I have met her and she is doing wonderfully!  I have always used my past to help others.  I volunteered for a few years with Youth For Christ with the Teen Mom's division.  It is a wonderful feeling for me to help others.
In 2002, I married a man that everyone said I should not.  Because of everyone's feelings, we married ourselves in a courthouse in jeans and a t-shirt for $10.00. I then sent a mass text to inform all my friends and loved ones.  That should have been a sign….but it was not.
We were married June 2, 2002.  He had always been verbally abusive but I grew up used to that so I just fought back with words.  I went to counseling for years and worked really hard not to be that angry person who fights with the harshest words I could think of.  That is all I knew, but that was not who I was.
I am proud to say that, even when it is so hard to bite my tongue, I have learned to do so. It is hard because your mind tells you if you do, then you are showing them they are right.  That is not the case at all.  I learned to be stronger than my fears.  So, now that you have a little background.  Here is why I am in the position I am in.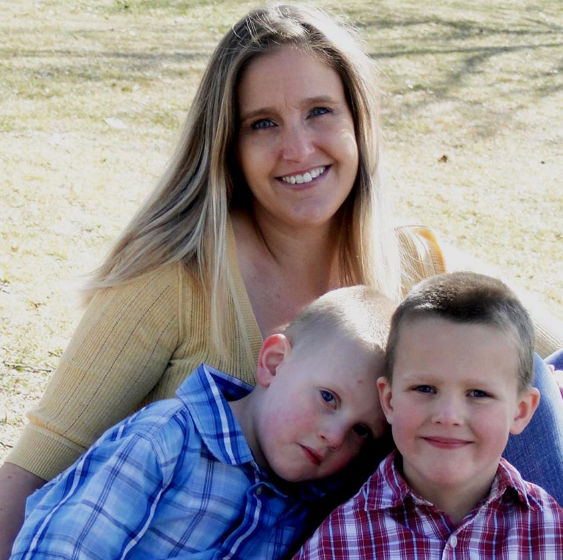 My ex and I have 2 boys together.  They are younger.  Our oldest son just turned 6 and our youngest son will be 5 in May.  Our youngest son, Wyatt, is on the Autism Spectrum.  In 2012, when he was almost 2, I took him to Children's Hospital Colorado to find out our fate. We went home with him having the Autism diagnosis.
My marriage had been struggling for quite some time but I was trying to make it work.  I felt I was the only one trying.  Before we received the official diagnosis, I had told myself, if our son was on the spectrum, I would be asking for a divorce so I could focus on our boys and all their needs.  That was something I knew I could help.  My ex was the stay at home dad as I worked full time.
On March 17, 2012, the day I found out the diagnosis, I asked for a divorce.  I said I am not kicking you out, we have to figure all this out since you are the stay at home dad.  He said OK.  Then the next day, he showed up with a U-Haul, took all he wanted and left.  I had a day to find a sitter. I was still processing the diagnosis and now I was 100% a single mom.
I was blessed that my friend could take my boys and I did not have to miss any work.  Since the day my ex left, he rarely has helped out physically (maybe 30 days total in 3 years). He has not helped emotionally with the boys. He is not a part of any of our son's services and therapies. He has not helped out financially at all.  In fact, the first 2 to 2.5 years, I was paying for his cell phone. I would not have the boys with him and no way for me to contact them.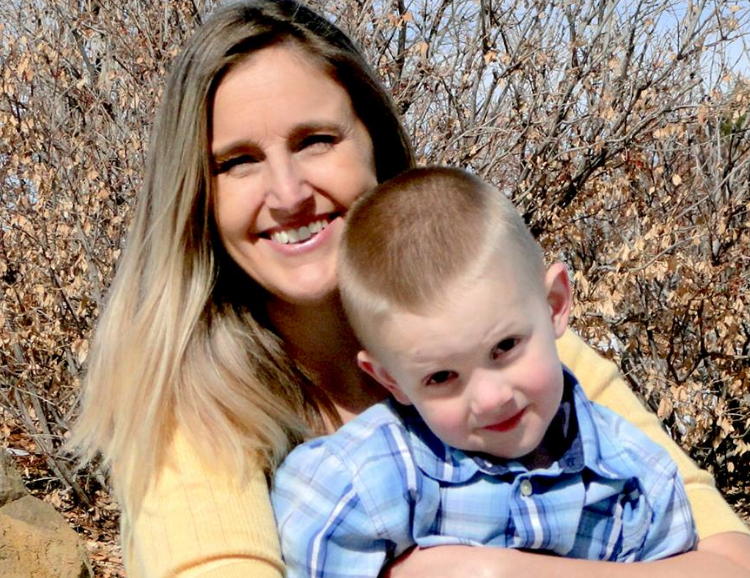 Whenever my ex did not have food or gas when it was his time with the boys, instead of telling him he cannot take the boys because he could not care for them, I would give him food and or money so they could have that time with their dad.  For a while I was doing awesome.  I had caught up on all the bills, I became an extreme couponer so I could SAVE big time in food and I have taught many of my friends and other struggling mom's how to coupon.
At the end of 2013 was the start of way too many financial emergencies.  My grandma had gotten sick and needed emergency surgery that the doctors really felt her heart would not make it through.  I went out to be there with her and essentially say goodbye.  We did not lose my grandma that day and she is still with us today.  However, she has been in and out of the hospital and assisted living since then.
Then some good happened.  I met an amazing man at my son's walk in June.  Less than 2 weeks later he went on a road trip with me back home as my uncle had unexpectedly passed away.  On our way out there, I got a ticket in Utah I had to pay for as well.  In August, my dog had an emergency surgery and in October I had an emergency surgery.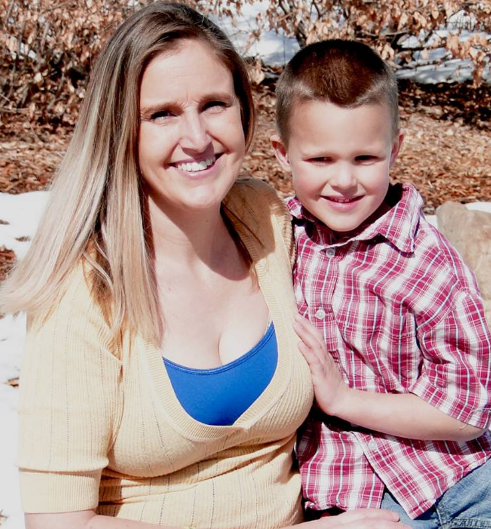 I do not have credit but before all this, I had most everything caught up and I was living a little better than paycheck to paycheck.  All the fees added up and in December my car was repossessed.  My dad bailed me out of it and paid for my car.  However, he asked me how much I could afford to pay him back, I said $150.00 a month.
He gave me the money, I got my car back and then he said I MUST pay him $371.00 a month to pay him back in 1 year.  Which I have been doing but I cannot afford it.  I have utilities that are due to be shut off any time.   I have been looking for part time work from home so I could make money to get caught up and I have not found much.  I have been doing a little work on oDesk.com but that is really not making a dent as I have been doing that for a few months now and I have only made $30.00 so far.
I have been trying to sell anything I can and I have cut back any and all non-essential expenses.  Then to top it all off, at the end of February 2015 my ex came to say goodbye to our boys and moved back to our home state California.  Even though he did not help much before, he now officially does not help at all.  I am still technically married and getting a divorce is a priority once our bills are caught up.
I spend a lot of time advocating for my son. We have lots of therapies. I take classes as often as I can to know I am doing all I can for my son and he receives the services he needs.  I do not have a regular sitter to be able to get an evening job away from home.  I am ashamed and embarrassed that I have to ask for help.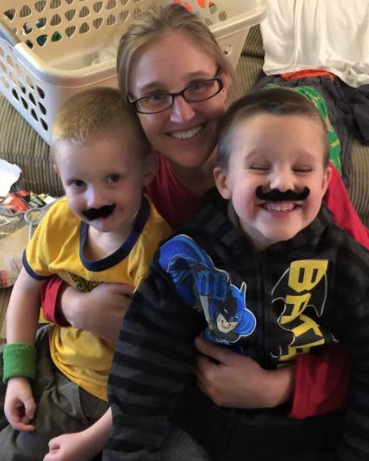 I am usually the one helping others even if it means I have to go without.  If you would take the time to check out my go fund me campaign and read a little more on my story.  If your heart calls to make a donation, please do and know I thank you so much!
If you cannot donate but you can pray I will find work and it will all work out, that too would be so appreciated.  I would love if you could share my story as well with your family, friends and social media.  I cannot thank you enough for taking the time to just read my story.
If you would like to read more you can visit me here.