How to Deal With Anger Management
We all have moments when we get angry in life. It is a normal emotion. Have you ever noticed yourself getting more angry at a person or situation than perhaps was necessary? Have you ever wondered why?
I want to take a look at how to deal with anger management. I will look at things that cause anger. There are sometimes underlying issues. There are many ways to cope and hopefully you will come out with a better understanding of yourself. That is how you help yourself.
How to Deal With Anger Management

Before we dive into the dealing, let's look at what it is. Where does anger come from? If you can get an understanding of it in all its types and strengths, from mild irritation to full blown rage, it will make a huge difference in your ability to step back in order to process this powerful emotion.
What is Anger?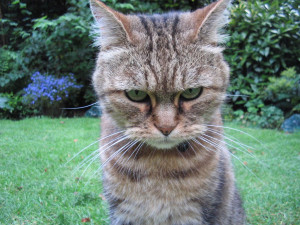 Anger can be like a warning, your body is telling you something is wrong. It is a reaction to what you might perceive as a threat in some form or fashion. There are three parts to anger. There is the physical reaction, cognitive experience and your behavior or how you express it.
Everyone gets angry at something or someone and it can be healthy. If it is managed well, it can motivate us to make changes and stand up for ourselves. If it is not managed well, then this is not productive and can be quite unhealthy.
Effects of Anger on the Body
Why would you want to learn how to deal with your anger? A huge reason is for your own personal happiness. If you don't learn to deal with the underlying issues, you will be miserable all the time. Who wants to live like that? How do you know when your anger has gone too far?
Here is when it is harmful to you:
You get more angry than a situation really calls for.
You are unable to calm down quickly, preventing you from moving on.
You are angry either all the time or many times throughout the day.
You don't always know why you are angry or who you are angry at.
You get angry very quickly and you're finding you are angry with those closest to you for no real good reason.
You've become either physically or verbally aggressive.
You have lost jobs, friends or other relationships because of your anger.
You turn to alcohol or other drugs when you get angry.
There are also many serious long term health impacts which anger can cause. This emotion needs to be learned to be handled effectively. At any age it is known to increase your risk of heart attack, heart disease, and stroke. Un-managed, anger can also lead to the physical effects of stress, like headaches, difficulty sleeping, high blood pressure(possible nose bleeds), fatigue and digestive issues.
But anger doesn't stop at health issues. If it is not managed or managed poorly, it will continue to surface and affect our relationships. Without even realizing, you could be breeding anxiety, fear and anger in our children. Our emotional patterns create a cycle of those same emotions which then lead to even more anger and frustration.
It will affect you in the short and long term. It will impact your work, relationships and your children. Your anger can affect your child's success in school or in making friends. Even worse, they will learn that pattern of behavior and this is the long term effect. It can affect their behavior in future relationships and how they end up parenting.
Misconceptions about anger
It is not okay to feel anger. The emotion itself is not bad.
Physical or verbal venting will help you get it out and be less angry. This is the worst strategy and only tends to escalate the situation. Even hitting a pillow has been shown to do more harm then good. The best recourse would be to take a moment and let the intense feeling pass a little so you can see a more appropriate response.
If I ignore my anger, it will go away. It will not make it go away. It can also lead to a passive-aggressive behavior, stress and health problems.
Anger cannot be controlled. Feelings are natural and that can't be controlled. The way we respond, however is totally up to us. It is up to us to learn how to not respond so quickly and in the heat of the moment. Then we can make a more rational choice.
When you are angry, you get respect because it shows you mean business. All it does is make people on edge around you. Being loud does nothing to convince anyone of your point. It actually will cause people to shut down and be defensive and not hear what you have to say.
Anger is a problem only if openly expressed. You can express your anger without it being a problem. You can even be assertive in a healthy and respectful manner. When you openly express your anger in an aggressive and rude way, then a problem occurs.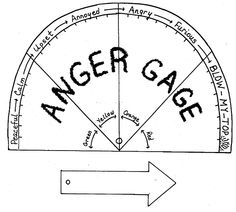 Anger Management Quiz
Find out if you have a good control on your anger or if it has control over you.
Healthy Ways to Deal With Anger – 10 Tips to Tame Your Temper
(from the Mayo Clinic)
Think before you speak. It's easy to say something you might regret later in the heat of the moment. Take a few minutes to collect your thoughts before you say anything. This also allows others in the situation to do the same.
Once you have calmed down, express your anger. As soon as you are thinking clearly, talk about your frustration in an assertive but non-confrontational way. State your concerns and needs clearly and directly, without hurting others or trying to control them.
Get some exercise. Physical exercise can help reduce stress that can cause you to become angry. If you feel your anger escalating, go for a walk or spend time doing other physical activities you enjoy.
Give yourself a timeout. They aren't just for kids. Give yourself short breaks during times of the day that appear to be more stressful to you. A few minutes of quiet time might help you feel better prepared to handle what's ahead without you getting irritated or angry.
Look for possible solutions. Instead of focusing on what made you mad, work on finding a solution. Does your child's messy room drive you crazy? Close the door. Remind yourself that anger won't fix anything and might make things worse.
Use "I" statements. Avoid criticizing and placing blame, this only increases tension. Use "I" statements to describe the problem. Be respectful and specific. For example: Instead of saying "You never clean your room." you can say "I'm upset that you haven't cleaned your room like I asked you to."
Don't hold grudges. Forgiveness is a powerful tool. If you allow anger and negative feelings to crowd out positive ones, you just might find yourself swallowed up by your own bitterness or sense of injustice. If you can forgive someone who made you angry, you might both learn from the situation. It's unrealistic to expect everyone to behave exactly like you want all the time.
Using humor can release the tension. Use humor to help you face what's making you angry and possibly any unrealistic expectations you have for how things should go. Avoid sarcasm though – it can hurt feelings and make things worse.
Practice relaxation skills. When your temper flares up, put those skills to work. Practice deep breathing exercises, imagine relaxing scenes, or repeat calming words or phrases like "take it easy". You may also want to listen to music, keep a journal, or do yoga. Whatever it takes to encourage relaxation.
Know when to ask for help. Learning to control anger is a challenge for everyone at times. If you feel you are having trouble, consider looking for help.
Letting Go of Emotional Baggage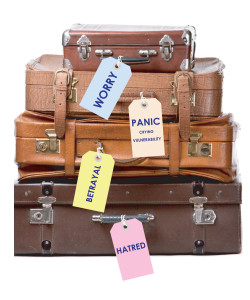 Here's the big one. Many times when we are angry, there is an underlying issue. We have a past hurt that we just can't seem to let go of. When we do this, our anger can be amplified. Something that maybe would only slightly irritate us ends up evoking full blown rage.
I think it is very important for everyone to look internally and evaluate themselves. Take a good hard look and find out where your thoughts, feelings and emotions are coming from. What are you really angry about?
What I Do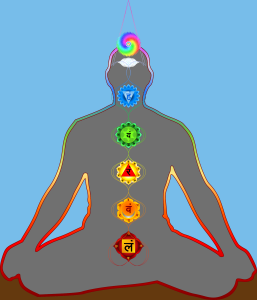 Every morning I do a little meditation to relax and let go. I also try to do this before I go to bed as well. I want to get rid of any stress or negative energy before falling asleep.
When I do this in the morning, I always have a better day. When I do this before bed, I always have a good nights sleep.
Don't know how to meditate? Don't worry, I didn't either and thought I wouldn't be able to. It's really not as hard as it sounds and it's different for everyone. There's no set time you have to do it for. Do it until you feel relaxed and calm.
I listen to water sounds because that is a sound I find very soothing. Sometimes I even listen to it while I sleep. I sit back on my bed, legs outstretched, leaning against my wall and arms resting in my lap. I close my eyes and begin to take deep breaths. As I'm breathing in, I ask for light and positivity to be brought in. As I breath out, I ask for all negativity to leave. I relax my body and take slow, deep breaths and I do this until I feel sufficiently relaxed. Some days it takes longer than others.
Free Anger Management Help
https://drjohnsblog.wordpress.com/
Here is the video I listen to for meditation: