Angela's Hook-Up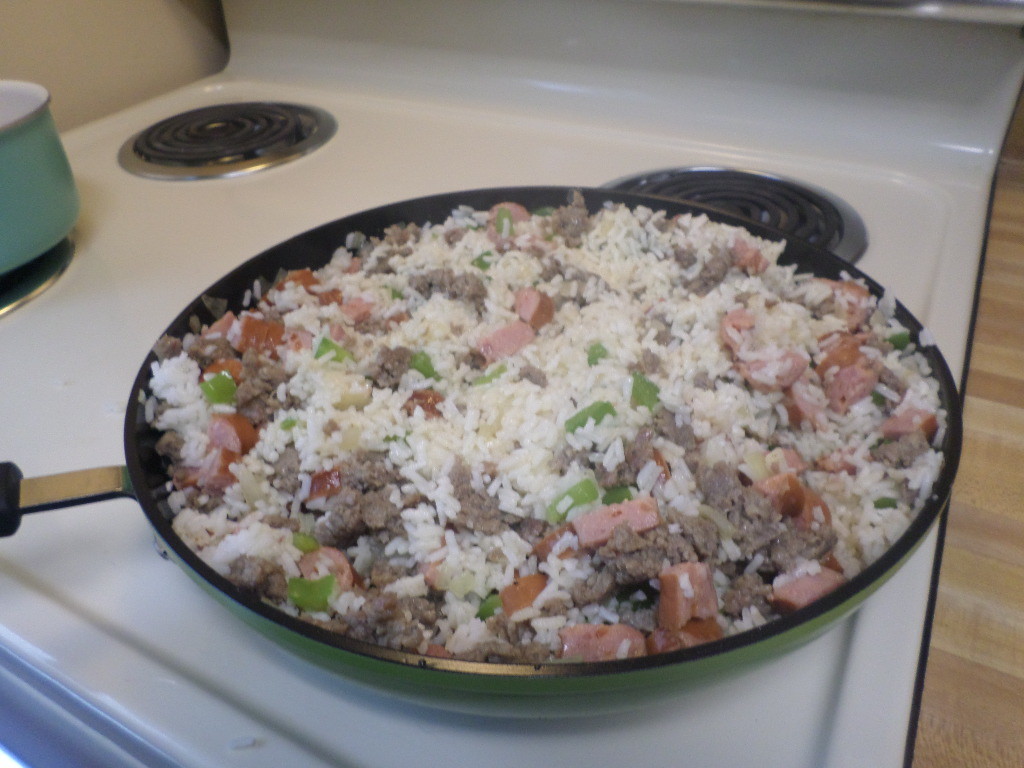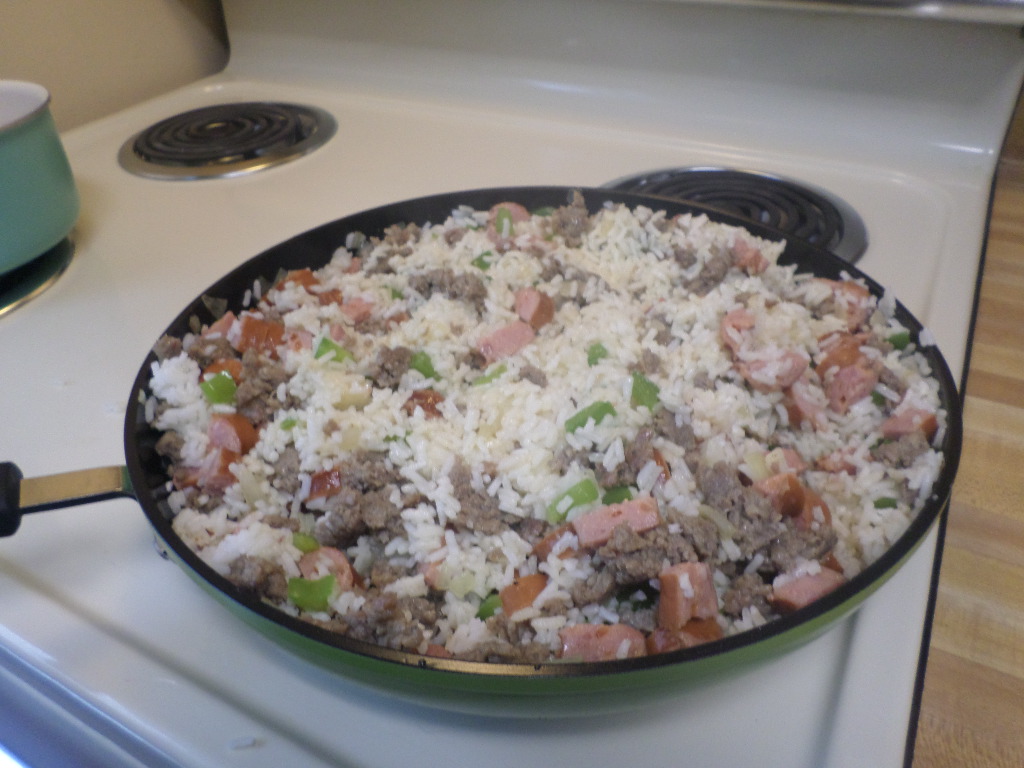 Ingredients:
3 cups instant rice
1 pound mild ground sausage
1 pack Cheddar Wurst (6 count), cut length wise and then sliced into bite size pieces
1/2 cup green pepper, chopped (this is a guestimate since I don't measure)
1/2 cup onion, chopped (another guestimate)
seasonings: pepper, season salt, dash of old bay and honey
Directions:
1. Boil 3 cups of water. Once boiling, add 3 cups of instant rice. Put a lid on the pot and set aside.
2. Cook ground sausage until browned.
3. Add green peppers and onions. Cook until your onions start to look clear.
4. Add cut up cheddar wurst. It is pre-cooked so you only need to heat it up.
5. By this time, your rice should be done. Spread it around the an on top of all the other ingredients.
6. Add seasoning. This is to taste. I shake season salt around outer edge and then pepper around the middle. Then the old bay I will just do about three or four dashes since it has a bit of a bite to it.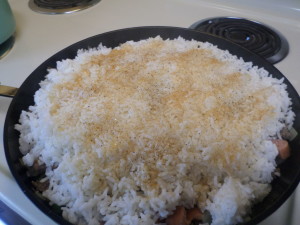 7. Take your honey jar and just squirt honey all over across the top of your rice. The sweet of the honey helps with the bite of the old bay. It's a perfect combo really.
Stir it all up and serve.
These amounts are what I use to feed a family of four but we have a lot of left overs – which is what we want! So if left overs aren't your thing, cut back to:
2 cups rice
half pound of ground sausage
3 cheddar wurst
1/4 cup each of green peppers and onion