If I had to pick one thing I wanted moms to learn, it would be to believe in themselves and know they are enough. Why do these women seem to always be filled with self doubt? Why do you wonder if you are enough?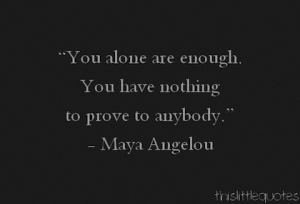 Possibly because you are listening to every other voice in the world instead of your own. Stop worrying about what everyone else is saying and doing. Look in the mirror and see the beautiful person standing there in front of you.
I was always overweight as a child, pretty chunky. I remained this way into my teenage years. As many of you know, kids can be cruel. I was picked on a lot but not only by my peers, at home as well.
It is hard to build up self confidence when surrounded by negativity. I had low self esteem for many years. It led to me thinking the only way I could get interest from a man was to offer myself physically.
After high school I began to get a bit better and then I got pregnant. I was 20 years old, single and pregnant. I had just broke up with the father before finding out. I gained a lot of weight and my parents would have nothing to do with me because the father was a black man.
After my daughter was born, I maintained a pretty high weight and still lacked self confidence. I'm telling you all of this because I want you to see I do understand. I have been through many hard times from 13 to 42. I have been molested, raped and emotionally abused.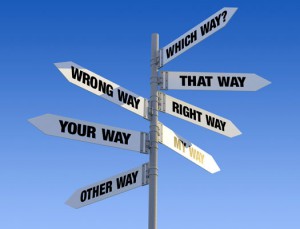 I wish I could tell you I had some magical turning point but it wasn't. I believe it was a few factors in my life that helped me to change. A few key people who made a difference.
Believe it or not, my parents disowning me gave me a big push. It made me stand on my own and learn how to deal with life. I had no one to lean on. No back up plan.
Then there was my wonderful Aunt Wanda. She became a very important person in my life after I had my daughter. She made me feel special and important and told me all that was good in me.
After a while, I began to believe it. So, I suppose it was somewhere in my mid-20's when I finally started to change on the inside. To realize what I am worth. Notice now, I said started. I still had a long way to go.
I began working and going to school. Learning how to provide for my child. I have worked many jobs and moved many times in my life. Every job was a step forward and upward, usually.
I also went through many relationships. All of them bad. In order to be happy in a relationship and have a good relationship, you have to first be happy with yourself. I just wasn't there quite yet.
In my late 20s I began a career in corrections. I believe this was the point in my life where I really made progress. For ten years I worked in maximum security male prisons. It was definitely a life changing experience.
It is an environment where you need to have a thick skin. You also have to be able to discern between honest compliments and BS! You are surrounded by 100s of men on a daily basis who haven't been around a woman in some time. As I'm sure you can imagine, compliments were not in short supply.
I learned a lot about who I am from inmates and from being a single parent. I never liked giving personal information to inmates or allow them "in" so to speak. So any time I received a compliment I would say "I know" or "you're not telling me anything I don't already know".
And you know what started to happen? After a while, I really started to believe it. I began realizing, I didn't need anyone else to tell me how beautiful I am or how smart I am or what I'm worth. I actually knew it! I could tell myself, 'you are more than enough.'
And do you know how that feels? It is empowering! It's liberating! It's better than an orgasm!
Now is when you begin to find happiness – to really be happy with yourself no matter what your situation. Everything just seems to fall in place and you find a peace you only used to dream about. You learn to love yourself.
Does it mean I never had any more troubles in life? Of course not! But my attitude about life and myself enabled me to tackle my problems. It enabled me to be happy and content no matter what my circumstance was.
You Are Enough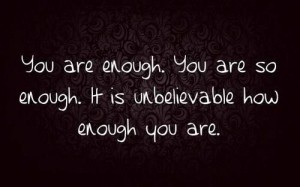 Here's the thing you have to remember. Feeling inadequate is a state of mind, a bad habit. Like any bad habit you want to change, you have to make a decision every day to make the change until you do it naturally.
I used to leave myself sticky notes everywhere. By my bedside, on my bathroom mirror, even on the dash of my car. I reminded myself that even though life may not be perfect at that moment, I could still be happy and enjoy life.
Some things you should remember about yourself: 
You are a miracle. Truly. Think about how life is created.
You are unique. There is no one else like you!
You are ENOUGH. You have always been and always shall be enough!
You are allowed to make mistakes. Learn from them.
Obstacles are a part of life. Become an awesome climber!
You are perfect – a perfect you – can't compare to anyone. So stop judging yourself.
Your kids don't care if they have a home cooked meal every day – they just want to eat!
Your kids don't care if you make 1000s, they just want to know you love them.
 Remember to love yourself and believe in yourself, if you don't then who else will? Even if you are not entirely convinced you need to tell yourself every day. One day you WILL believe!