What You Need To Know About Payday Loans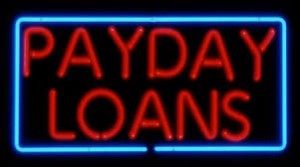 Many families struggle every month, trying to make ends meet. They run out of money before the next payday and don't know where to turn. I want to tell you exactly what you need to know about payday loans and hopefully give you some ideas so you don't have to feel they are an option.
Remove The Need
Ideally, you want to put yourself in a position so this never has to be an option. Here are a couple of ways you can avoid the need for quick cash payday loans.
Try to build an emergency fund. Even though money is tight, it is a good practice to have at least $500 in an emergency fund. This little nest egg can be used for those unexpected bills and expenses like car repairs. You can start small with saving just $10 a paycheck. Some employers even offer to do this for you and the money is pre-tax and direct deposited to the account of your choice.
Make a household budget. A budget is the best way to keep track of income and expenses and determine where you can save. Set aside money every payday and plan ahead for those budget busters, like holidays and birthdays.
Credit Counseling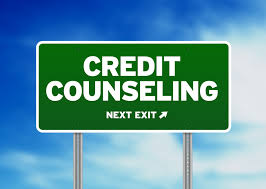 While not for everyone, credit counseling can be useful during a financial crisis. Evaluate all of your options and then shop around for a good agency. Check with the Better Business Bureau or your state's Attorney General's office to see which companies have had complaints filed against them. Educate yourself on what consumer credit counselling is and what it entails and what it means to you.
Military consumers can get help. If you are active duty or retired military, contact Military OneSource to find the installation nearest to you with a family service center or support center that can help with financial problems. Call 1-800-464-8107 for Military OneSource. Military relief societies may also be able to provide counseling. Navy and Marine personnel can contact the Navy Marine Corps Relief Society. Coast Guard personnel can contact Coast Guard Mutual Assistance.
Alternatives To Borrowing
Consider changing your withholding from your check. This will give you a larger paycheck instead of paying in that money in order to get a larger tax refund.
Instead of just being late on rent, mortgage or utilities – make a few phone calls. Some companies will allow you to move a payment to the end of your loan, but find out what they charge. Utility companies sometimes have programs which allow you to make fixed payments throughout the year. You can also see about emergency utility funds.
Check out my post on ways to make extra money.
Find Cheap Money
Ask friends or family for a small loan. Getting an agreement written on paper can sometimes prevent family issues later.
Apply for small loan at your bank or credit union.
Get Out Of Debt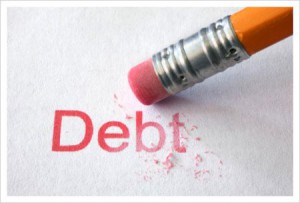 Payday loans are a trap! Avoid piling up more payday loans to pay off current payday loans. With a good budget plan in place, you can avoid this trap. Tell the lender you need to work out a payment arrangement. Many states require these companies to provide extended payment plans.
If the lender refuses, file a complaint. Regulators may be able to help you work out a payment arrangement with licensed lenders. And, if you live in a state that doesn't allow payday lending, the state regulator can take action against unlicensed lenders.
Tell Your Story
If you have had a bad experience with a payday loan or title loan company, you can tell your story to the Consumer Financial Protection Bureau (CFPB). The CFPB is a federal agency whose primary mission is to protect consumers of financial products, including payday loans and car title loans. Tell them your story.
Internet Payday Lending
Internet payday lending involves added security and privacy risks. Consumers can electronically "sign" contracts and receive required disclosures electronically. Clicking "OK" on a web site can bind you to an expensive loan contract. Internet payday loans can also be more costly than loans from store-fronts.
Every online loan involves giving the lender electronic access to your bank account, both to deliver the loan and to withdraw fees and payment. Identity theft and fraud are real risks when consumers disclose key financial information and authorize unknown lenders to access accounts.
The FTC prosecuted online lenders who would make several small withdrawals from consumers' bank accounts and assess a finance charge each time, rather than withdraw the entire payment at once. One consumer would have paid $975, for an original loan of $300.
Your Rights…
Consumers have the right under either federal law or industry rules to stop a payday lender from electronically taking money out of a bank account. This does not settle the debt but these rights help consumers stop the drain of repeated finance charges or bounced check fees while working out payment arrangements.
…VS. Reality
While you have the right to revoke authorization for the online payday lender to electronically withdraw money from your bank account to repay a loan, it is not always easy to exercise that right successfully. Some banks' stop payment systems are set up only to identify a check number and a specific dollar amount, not the name of the payee. Some Internet payday loan contracts state that loans may be broken into several withdrawals, so a bank may not be able to identify the transaction to be stopped. If you have other pre-authorized debits for the same amount, the bank may mistakenly block a debit you intended to make.
Debt Collectors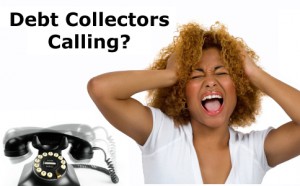 Consumers have legal rights when contacted by a collection agency.  Everyone should try to pay debts legitimately owed but sometimes consumers may be unable to do so due to job loss, unexpected medical bills, or divorce.  Sometimes, fraudulent collectors even try to intimidate consumers into paying debt that does not exist or is not overdue.
They may have obtained information from online loan applications that were never approved, that was purchased for fraudulent purposes, or that was stolen.  The Fair Debt Collection Practices Act is a federal law that applies to collectors and attorneys.  It does not forgive lawful debts but protects consumers from harassment, abuse, and misleading and unfair practices.