How to make extra money on the side? Have you ever asked yourself this question? Or did you feel more like it was a daydream?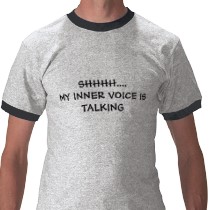 I never felt it was an option when I was younger. It seemed scarier because I didn't have anyone standing behind me to catch me if I fell. I also did not know of any opportunities I felt sure enough about to even give it a try.
Things are a bit different now. There are many legitimate and fairly easy ways make extra money . There are also many more scams to look out for. You have to learn to listen to your inner voice. You usually can tell right away if something is real or not.
I wish I could sit here and tell you about each and every rotten deal out there. Unfortunately there are just too many. Instead, I will tell you a few legitimate ways how to make extra money on the side.
Legit Work From Home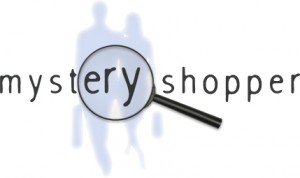 Basically, a mystery shopper (or Secret shopper) is a person who has been hired by a company to go into a business posed as a normal customer and make observations about what happened during the visit.  The mystery shopper then gathers all of this data in a report which the mystery shopping company will then turn over to the company that shopper visited.
Yes, companies do actually pay people to do this! Sound interesting to you? Do a little homework so you know what you are getting into. I found three experienced shoppers to get you started and show you three different viewpoints.
Linsey Knerl, Chris Peek and Cathy Stucker are all seasoned mystery shoppers and can show you the best ways make extra money as a shopper.
CUSTOMER SERVICE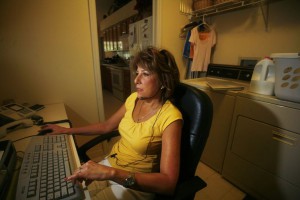 Did you know that there are many call centers who hire people to take calls from their home? They do expect you to have a quiet environment though so this may not be good if you have babies or young children at home. If your kids are school age though, this could work for you!
I know of two companies who actually do hire people to work from home: USAA and Amazon.com. I have worked for both of these companies and they offer comparable pay and benefits.
FLEX JOBS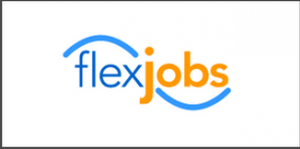 Flex jobs is a service which will help you search for jobs that suit your needs. They check out every company that is listed with them for legitimacy. Flex Jobs is for anyone who wants a job with some kind of flexibility – a telecommuting, part-time, freelance, or flextime job.
Moving Billboard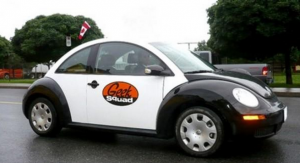 Have you ever seen those cars plastered with ads for energy drinks? A number of advertising firms will actually pay drivers to have their own cars covered with ads.
Depending on the firm, the length of the promotion and your region, you can be paid between $400 and $900 per month to serve as a moving billboard. Some companies will even provide you with a car to drive, free of charge. All you have to do is sign up on the company's Web site, filling in basic demographic information.
You'll be required to drive a certain number of miles per month to fulfill your contract, and you'll have to set aside four to eight hours for your car to be wrapped at the beginning of each promotion. Once the ads are removed, your car will be undamaged by the process.
Quick Fixes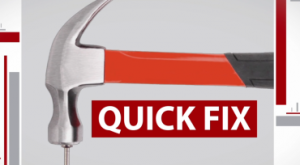 Have you ever found yourself strapped for cash? It's still a week until your next payday and your car's brakes suddenly start making a horrendous screeching sound. Or you thought that 24 pack of toilet paper would make it to the end of the month but you reach in the cabinet and find you're on the last roll!
No need to make frantic phone calls to mom or beg everyone in your phone's contact list for money. Here are a few quick ways to make some cash and hold you over.
Donate Plasma. If you're not squeamish about needles, donating plasma could be a good idea. You're possibly saving someone's life, too! Look here to find a location near you.
Flip Items From Yard Sales. Scour yard sales and you may just find a gem you can polish up and resell on ebay.
Crafts. Do you know how to make things? Crochet, knit, woodwork? Make something and sell it on sites like ebay or etsy.
Rent Space. Do you have an empty room? Rent it out.
House Cleaning. Put up flyers with tear away phone numbers at your local grocery store or pharmacy and offer your house cleaning services.
Car Detailing. Spend a couple hours hanging out at your local coin operated car wash and offer to detail people's vehicles for a fee.

And last but certainly not least – there is Wealthy Affiliate, where you can learn how to make extra money blogging. In a nutshell, Wealthy Affiliate is a company which actually does want to help you become successful. AND you are able to check it out before having to pay any money! That's right, it's FREE!
What you will learn:
* How to find the niche to market.
* How to effectively perform a keyword research.
* How to create your own blog and what you should add on your blog.
* How to create your very own website in less time than ever.
* How to get visitors to your website.
* How to get paid promoting others products.
* and much, much more!
The community support is amazing. Take a moment to check them out. What do you have to lose, except a little bit of time?
You can do anything you set your mind to if you want it bad enough.
Never lose hope!