Grandma's Hamburger Rice Casserole
Hamburger Rice Casserole – an all time favorite meal in our house!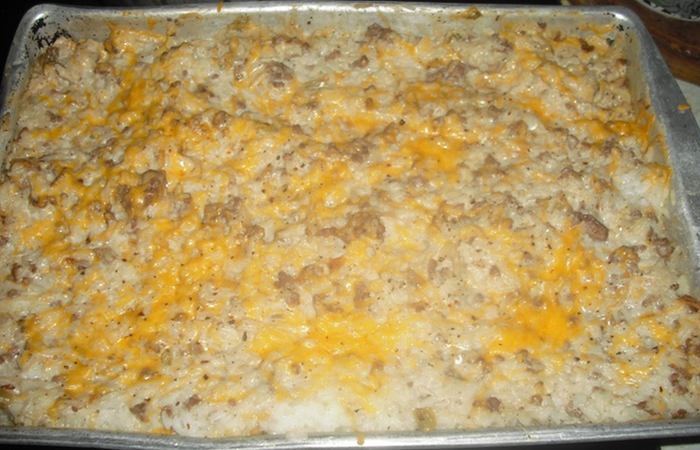 Ingredients
1 pound hamburger
2 cups instant rice
2 – 10 ounce cans cream of chicken soup
2 cans (empty soup cans) milk
Directions
Heat oven to 350 degrees.
1. Brown hamburger meat until no longer pink then spread in bottom of a 9″ by 13″ baking dish or cake pan.
2. Pour rice evenly over hamburger.
3. Mix soup and milk in a bowl with a whisk then pour over hamburger/rice in pan.
4. Mix all ingredients well in pan. Cover with foil and bake at 350 for about 30 minutes.
Substitutions/Changes
As with any recipes, you make changes to suit your taste. Here are a few different ways I have made it:
add chopped onion when cooking hamburger (half to whole onion, depending on size and how much you like onion)
mix in a can of green beans (or whatever you like)
seasoning is the cook's preference
sprinkle shredded cheese on top when casserole is done, leave in oven for a minute or so, until cheese melts
If it looks a little dry when it gets done – don't fret – just add a little milk and stir!