One Pot Chicken Recipes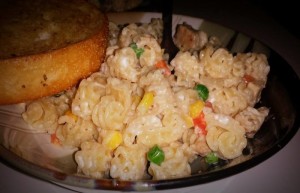 One pot chicken recipes are a quick and easy way to feed the kids without breaking the bank.
Ingredients:
Chicken (your choice)
Any pasta (whatever your family likes)
Vegetables (you can use fresh or frozen, I like a medley)
Cheese (shredded or liquid)
Ranch Dressing (or Italian if that's your preference)
Directions:
Boil your pasta until tender.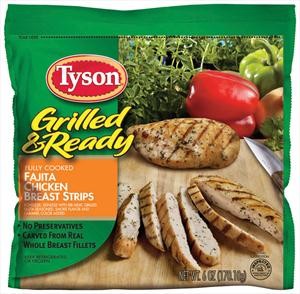 For the chicken, I use frozen chicken strips. My favorite is Tyson Fajita Chicken Breast Strips. They're grilled and seasoned and you only need to saute them in a bit of olive oil before adding to your recipe.
Boil vegetables. I would use a medley and steam in the microwave. It's a time saver and can be done while you are waiting for the pasta to get done.
Drain pasta then put back in the pot. (Don't throw away your starch water. Put some to the side. The starch in the water helps thicken your sauce in whatever pasta recipe you are making.)
Add your vegetables, chicken, cheeses and dressing – as much as you like.
Stir until all ingredients are blended well. Add just a little of the starch water and stir again.
That's is – you're done!