All-in-One Chicken and Potatoes
All-in-one chicken and potatoes the quick and easy way.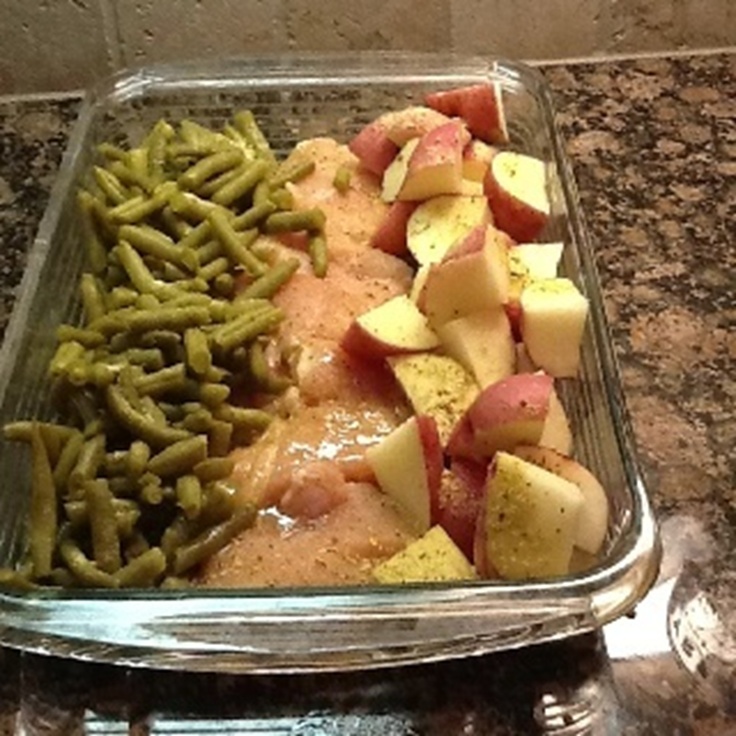 Grab Yourself a 9×13 pan
Cut 3 chicken breasts in half,
Add 2 cans green beans on one side
Cut up red skin potatoes on the other.
Sprinkle a packet of zesty Italian dressing mix over the top.
Drizzle a stick of melted butter (1/2 cup) over it.
Cover it with aluminum foil and bake at 350 for 1 hour.
If you are not fond of zesty Italian, use another kind of dressing mix.