Monday October 20, 2014
I received a call from my mother. My aunt Wanda died in her sleep. She was 54 years old.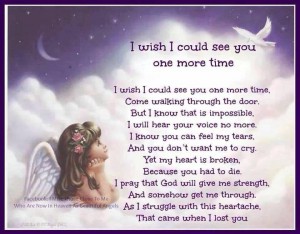 She was a daughter, mother, wife, sister, grandmother and friend. To me, she was so much more. She was not perfect but she was amazing and that is why we always called her Aunt Wonderful.
It is hard losing someone you love. As a family, we are dealing with a sudden death. She was doing well and her passing was completely unexpected. We will always have fond memories. Monday I didn't know how to feel. I was numb.
Tuesday I woke, blissfully ignorant for just a few minutes. Then I remembered, Wanda is gone. It really is true, it wasn't a dream. My heart hurts and I feel empty inside. I was afraid for quite some time that I wouldn't get a chance to see her again before she passed.
People really are brought into your lives for a reason and at the perfect time. I felt so alone when I had my daughter. Here comes Aunt Wonderful. She was there for me when my parents would not be. She encouraged me and held me and loved me.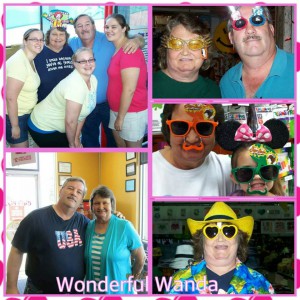 She was there for me many years later while I was dealing with a miserable marriage. Always available to talk on the phone and listen. Listen without judgement and showed true compassion.  She was just an amazing woman who always seemed to know how to make you feel better.
I feel like I'm lost and it will go on forever. I couldn't even look at Facebook for the first day because of the death tribute to Aunt Wonderful. All of the images, songs, videos and stories of grief. I couldn't read any words written about her without crying.
Wanda was a woman who loved life! She spent every moment "making memories". When her family traveled from Texas to Iowa for family reunions, she would stop at every state line and make her three girls get out and take a picture by the welcome sign.
She made a special day out of going to the Dollar Tree. She would make everyone put on funny glasses and hats and take pictures. She never met a stranger. She made friends everywhere she went.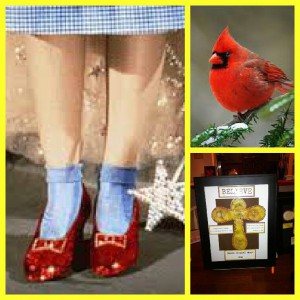 Her favorite things in the world were The Wizard of Oz, red birds, and yellow (especially a yellow mustang).
She would get excited like a little kid at Christmas every time The Wizard of Oz came on T.V.
It was a weird week in our house. I had a day of just crying off and on all day. I had a day where I was just feeling numb. The next day I was trying to keep busy but just couldn't focus on anything. Thursday and Friday are really a blur, I think I was just going through the motions. Saturday I have looked at her pictures and remembered the good times.
Sunday was her funeral in Texas. We were unable to make the trip. A good friend suggested we have our own private service here at home and that is what we will do. Thank you Catherine for thinking of that. We will all be wearing yellow which was the family request for everyone attending.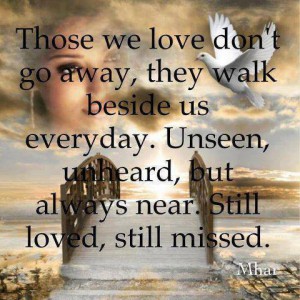 It's so hard to imagine not ever getting to see Wanda again. She has been such an important part of my life for so long. I have some old VHS tapes packed away from family reunions. I'll have to get those converted to DVD so I can hear her voice again.
We hear this all the time but it never really sinks in until we lose someone very close to us. Tomorrow really is not promised. Always tell the people in your life that you love them. Don't waste time and energy on being angry. Resolve your differences and learn to forgive.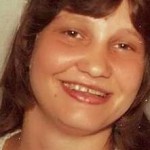 Wanda on her wedding day.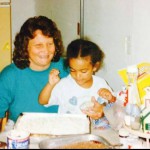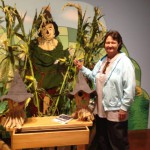 Wanda at Oz museum.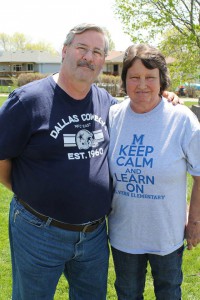 Wanda and the love of her life, my uncle Lloyd.
I miss you Aunt Wonderful! I love you!