Before I jump into today's topic, I have a little tangent I will be off on for a moment. I am 41 years old and I have moved a lot in my lifetime. I have never lived anywhere more than three years. There are some things you need to keep in mind that you may not think of.
I was doing some online searches the other day and came across some sites I thought would be beneficial. When you move, sometimes you need a mover. A company to transport your belongings and you may even need some cross-border trucking. If you do, you may want to check out Titan Transline.
If you are planning to buy a home, check out www.hispersonalbest.com. Not only will he find you a home, he also has a free newsletter. If you are leaving a rental, and having trouble getting that security deposit – you may need legal advice. Take a look at MyDefence.ca. A full service firm to assist you in any area.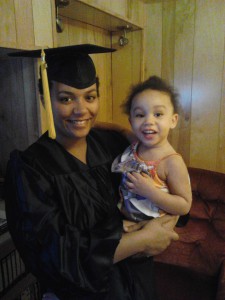 Now on to what brought me to the subject. I have been helping my daughter for the past two years. She is a single mom with two children. I have been living with her to help with the kids so she can work and go to school.
Prior to this, we all lived in Kentucky. Unfortunate circumstances left us with nowhere to turn. We ended up moving to Virginia were my parents and family are. In the time we have been here, my daughter has made great strides.
She obtained her GED. She passed her driving test to get her license. She purchased her first used car. She took college classes and worked full time to support her family. I could not be more proud.
We recently decided it was time for her to have her wings and fly solo. She wants to go back to Kentucky. We have been trying to figure out the best way for her to achieve that goal.
Here is our plan. We are moving her in stages. We are in the process now of putting all of her things in to a storage unit. The children and I are moved in at my sister's house with her and her three girls. This is temporary of course.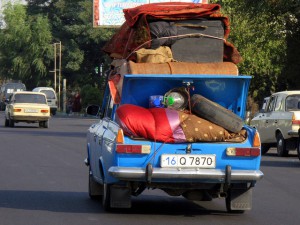 My daughter has submitted applications to many jobs and within a week has had calls for interviews. She will be leaving to go meet with these employers. That was the easy part.
The hard part was finding someone who she could stay with, not only for her interviews but when she starts working. Hoping to find accommodations for about two months. Here's when you find out who your real friends are.
The city she wanted to get to, unfortunately had no where for her to stay. We finally found a friend of mine in a city about an hour away. It would have to do. When she starts working she will stay with my friend and save money. Then when she gets her tax refund she will find a rental and move the kids up.
As many times as I have moved in my life, I do not recall ever having this much trouble. Are things getting harder out there? I think part of it is people are not as helpful as they once were.
But, as I have told my daughter many times, if you want something bad enough you will do whatever you have to do to get it.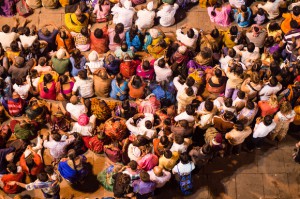 We will be enduring a crowded house with no real privacy. Living on other people's terms basically until tax time. My daughter will be dealing with being away from her children for extended periods of time.
It is a move for the better though. There are not many jobs where we are now and they don't pay very well either. There is also no diversity for the children.
That is what life is all about though. You make changes and evolve to be better and make a better way for your children.
Tips For a Move With Kids
If your kids are older, I would suggest having a little talk. Explain to them what is going to happen throughout the process.
Let your kids help with checking out the new home. They just want to feel included.
Moving is a great time to purge! Every time I have moved I have gotten rid of something. Usually a few somethings.
After the purge, have a yard sale. Get the kids involved and let them keep the money earned from their things that sell.
Do a little research about the area you are moving to. Find some fun facts and areas of interest to share with your kids.
If you are not particular, let the kids help with room plans in the new house. Not just their own rooms but the rest of the house as well.
Let your kids help with navigation. Pull out the GPS or a map. Show them the route you will be taking. Make a game out of it.
Be a tourist with your kids. Find out what there is to do. Pull out a calendar and have your kids help make plans for checking out your new community.