Natural Ways to Deal With Depression
In my last post I discussed how to recognize if you are depressed as well as some daily mental exercises you can do. Today I want to continue this discussion with some natural ways to deal with depression.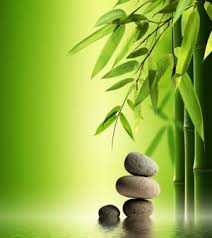 As I have gotten older, it seems I am getting more and more prescriptions. I don't know about you, but I'm tired of taking pills every day. So I have begun to research other ways I can make my body feel better without taking pills, of which, many have unpleasant side effects.
Many people experience depression in their lives, some more extreme than others. I have been depressed many times in my life. Being a parent is not easy but doing it alone is a bit harder, especially if you have no support from family or friends.
Natural Ways to Deal With Depression
I want to start with external practices and then get into ingested items such as natural foods and supplements. What we put into our bodies is important but there are things you can do physically to help with your mood.
Many experts in mental health would agree, the best thing for depression is talking. There are different types of talk therapy such as interpersonal therapy, cognitive behavior therapy and psychodynamic therapy. Sometimes it is easier to talk to a stranger than someone close to you.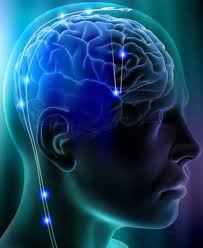 I'm sure you have heard or read about serotonin levels. Serotonin is a neurotransmitter which signals good feelings. When you have less in your brain it is a result of your depression, not the cause of it. A depressed person's brain is no different than anyone else's, meaning that there is no imbalance needing to be corrected by medication.
That's not to say that medication cannot help you but it is not right for everyone. If possible, join a support group for depression. If you can't find one in your area then look online. The internet has opened up new ways to communicate and in some cases may even make it easier to talk about what's bothering you.
The point is to find someone who you can talk to, who won't judge you no matter what you tell them. For me, I had my Aunt 'Wonderful' Wanda. I could call her anytime and no matter what I would tell her, she never judged me. She would listen and empathize. The few times we were able to be face to face for these talks, she even had been known to just hold me.
Exercise
Studies have proven that exercise will relieve depression symptoms. 30 to 60 minutes of moderate activity can help lift your mood and do so quickly. Even just walking a few days a week can have immense benefits.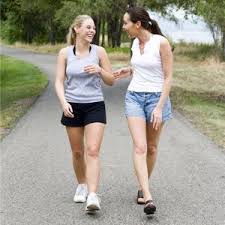 The outdoor walks will also give you exposure to sunlight. At least 15 minutes a day can give you a mood booster. Too cold to go outside, try sitting in front of a window with good exposure or there is also a light therapy box you can get.
There is evidence to suggest physical activity can trigger new brain cell growth, increase neurotransmitters and endorphins, reduce stress levels, and relieve tension in your muscles. All of these have an effect on depression.
Although 30 minutes daily is best, you can work up to it and start with just 10 minutes. If you need to get creative, here are a few ideas:
Instead of the elevator, take the stairs
Park your car as far away in the parking lot as you can get
Walk your dog, or a neighbor's
Get a partner to walk with
Get moving while on the phone
Take Care of Yourself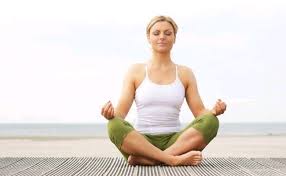 Not getting enough sleep can make your depression worse. Make changes in your routine if needed and remove distractions such as the TV and computer. Try to go to bed and wake up at the same time each day.
Meditation and Yoga have been known to lower stress and anxiety which contribute to depression. Yoga, deep breathing, progressive muscle relaxation and meditation are all known to reduce symptoms and promote feelings of well being and happiness.
Challenge Your Thinking
When you are depressed it puts a negative light on everything. But you can't just change this thought process by thinking positive. The idea is to create a more balanced way of thinking.
If you're thinking negatively about yourself, ask yourself if you would say these about someone else out loud. If you wouldn't then why are you being so hard on yourself? Think of something that is a more realistic description.
Allow yourself to not be perfect. Often times we hold ourselves to unrealistic standards. When we fail to meet them then we begin to beat ourselves up. Set more realistic goals for yourself and don't be afraid to change those goals if necessary. My goals changed after I had my daughter and have changed again now that she is grown.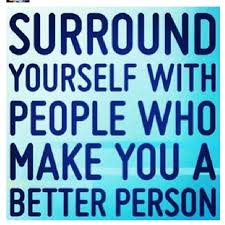 Associate with positive people. Negativity breeds more negativity. Have relationships with people who add value to your life not take away from it. Even if you have to force yourself at first, try and emulate their positive thinking.
Keep a journal of your negative thoughts. Write down the thought and what caused the thought to occur. Go back to the journal when your mood is a bit better and then think if it was an honest evaluation of the situation. Also think of more honest point of view.
I feel this is such an important topic for moms, especially single moms. I want to be sure I cover it thoroughly so again I must continue on in another post. My next article will cover foods and supplements which can naturally help boost your mood.
What kind of activities do you do to help improve your mood?  I would love to hear your ideas in the comments below.