How to Deal With Depression by Yourself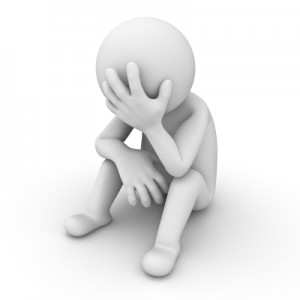 More and more people are taking medication for depression these days. Is it because there are more things to cause depression or because we are not teaching our children good coping skills? Either way, it is a subject that needs to be dealt with. But how to deal with depression by yourself?
The first step to finding a solution to any problem is recognizing what the problem is. In this case, you want to try and figure out why you feel depressed. Learn how to recognize the warning signs of depression, which can be emotional as well as physical.
10 Signs of Depression
Continuous anxiety, sadness or overall empty feeling.
Hopeless or pessimistic feelings.
Feeling unworthy, helpless or guilt.
Losing interest in an activity or hobby you once enjoyed – sex included.
Lower energy, feeling fatigued or, like you're moving in slow motion.
Trouble with concentration, memory or decision making.
Trouble staying asleep, waking early or sleeping longer than usual.
Loss of weight or appetite or increased appetite and weight gain.
Contemplating death or suicide or attempting suicide.
Feeling restless or irritable.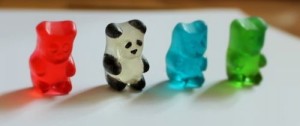 Everyone is different so it also helps to recognize what is normal for you. Some will also experience physical symptoms which are not responding to treatment like digestive issues, constant pain or headaches.
Clinical depression, sometimes referred to as major depression, would maintain symptoms consistently for two weeks or better. This would also be a change from the normal routine or behavior for that person.
Men and women experience depression in different ways. Here are some of those differences:
| | |
| --- | --- |
| Women | Men |
| Blame themselves | Blame others |
| Feel sad, unemotional and worthless | Feel angry, irritable and inflated ego |
| Feel anxious and scared | Feel suspicious and guarded |
| Avoid conflicts at all costs | Create conflicts |
| Feel slowed down and nervous | Feel restless and agitated |
| Have trouble setting boundaries | Need to feel in control at all times |
| Find it easy to talk about self-doubt and despair | Finds it weak to admit self-doubt or despair |
| Use food, friends and love to self-medicate | Use alcohol , TV, sports and sex to self-medicate |
| From: Male Menopause by Jed Diamond | |
Causes of Depression in Women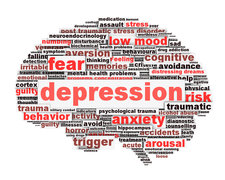 Depression is found in countries across the world and is twice as likely to happen to women as men, no matter the race, ethnicity or economic status. There are many factors that contribute to depression in women.
Biological/hormonal:
premenstrual
pregnancy/infertility
postpartum
perimenopause/menopause
health problems.
Psychological:
Focus and rehash of negative feelings and events
Stress at home, school or work
Body/self image issues
Social:
Marriage/relationship problems
Family responsibility
Discrimination at work
Feeling like not living up to goals or potential
Losing or changing jobs
Constant money problems
Death of someone close leaving a feeling of being isolated and/or alone
How to Deal With Depression by Yourself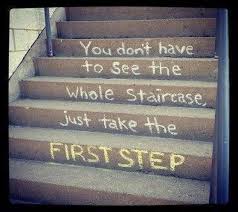 Now you have examined your feelings and believe yourself to be depressed. How do you deal with it? It requires action which can be difficult when you are feeling this way. Difficult but NOT impossible. Start small, don't try and tackle everything at once. Small steps after small steps can bring about recovery. Take one day at a time and if necessary one hour at a time.
One day melts into the next when you are depressed so it's important to have and keep a daily routine. Set small daily goals for yourself. First on your list should be your mindset. Being negative only makes a difficult situation more difficult.
You may be given a cactus, but you don't have to sit on it!
The next item on your list should be to remove as much negativity from your life as possible. This includes negative people. You know who I'm talking about. Those friends or relatives who have their own ideas of how you should live or where you should be in life.
Some people who have achieved their own definition of success believe everyone can copy and achieve the same results. Seeing as we are all different, this is just not possible. So stop trying to live up to other people's expectations and ideals and discover your own for yourself.
I recommend going to your local Dollar Store and picking up a couple of notebooks. On the first page or pages make a couple of lists. The first list will be of things that you ARE doing but you get no joy from. The second list will be of things which you do enjoy and wish to do more of. Possibly make a third list and write down some things you have never done but think you would like to try.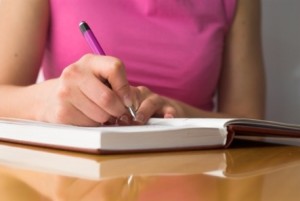 In the rest of the pages jot down ideas related to your joy lists. Something you read in a magazine, online or heard someone mention and thought, that sounds like fun.
In your other notebook start a daily journal. Write down your thoughts and details from your day. This will help you see what you are doing and how it made you feel. Get one small enough to carry with you where ever you go if need be.
I am not a doctor and am no expert but I can tell you things which help me through those down times. These steps have also led to me having a happier life in general. Things don't have to be perfect in your life in order to  experience joy in your life.
In my next post I will give you more tips for bringing yourself out of the darkness as well as some natural ways to help with depression.
Do you experience depression? Have some great tips you use to get through your day? I would love to hear your thoughts in the comments below.